Year 3 - Home Learning - 1st June 2020
These are not expected activities and are only to support you if you want further ideas. Please do not put yourself or your child under any pressure to complete. We would advise you not to try and emulate a school day and just work through any activities you are able to. Do not worry if you do not have a printer or any of the resources at home for these activities as you can adapt them however you like to suit you and your child.
Year 3 - English Activities
Most of this weeks activities are included the Spring Activity Booklet. There is extra work in the booklet if you would like to do more.
Monday 1st June
Here is a worksheet about different types of sentences. (Spring Booklet, page 2)
Statements, questions, exclamations, commands. Match the sentence with the correct sentence and then write your own about springtime. Below are the definitions of each sentence type:
Statement: They tell you either a fact, opinion or idea.
Question: They ask you something. They usually end with a question mark.
Exclamation: It is used when someone is surprised. It always starts with 'How' or 'What' and contains a noun and a verb.
Command: It is often urgent or angry, can be very short and contain an imperative verb. Commands Imperative verbs are also known as 'bossy verbs'- they tell people what to do.
Tuesday 2nd June
Here is a worksheet all about prepositions. (Spring Booklet, page 3)
What is a preposition?
It is a word that indicates location or relation to an object. For example:
The puppy is on the floor.
The puppy is in the bed.
The puppy is beside the phone.
Have a go at writing sentences that include a preposition from the example ones.
Wednesday 3rd June
Here is a worksheet all about homophones. (Spring Booklet. page 4)
What is a homophone?
Homophones are words that sound the same but are spelt differently and have different meanings:
| | | |
| --- | --- | --- |
| sea and see | plane and plain | which and witch |
| | | |
Have a go at finding all the miss-pelt homophones in the piece of writing and correcting them.
Thursday 4th June
Here is an excerpt from 'Wind in the Willows'. (Spring Booklet, page 5)
Read through it and familiarise yourself with the story. Can you circle all the adjectives (describing words) you can find?
Then answer the questions.
Friday 5th June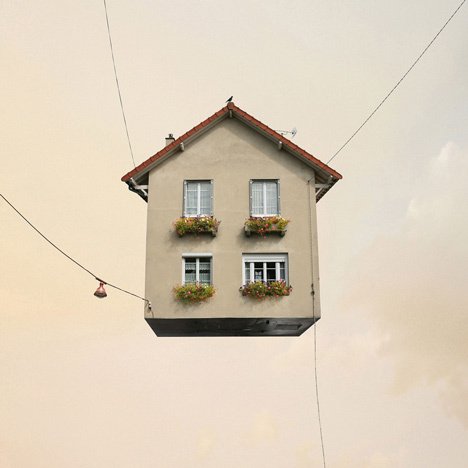 This is by a Parisian artist called Laurent Chehere and it's similar to 'Pixar's Up'.
I would like you to describe in the 1st person what you can see as you're looking up at the house. You could write about where it is landing, or how it is flying or where it is heading to on its travels. Make sure you are using full stops and capital letters. Can you use a preposition?
Here is an example:
Yesterday I looked up at the bright sky and I saw a floating house. It was getting higher and higher. It could see four windows with pretty flowers standing proud. There was also 4 thin pieces of rope holding up the house. It looked magical.
Sentence starters:
| | | | |
| --- | --- | --- | --- |
| One day | One morning | Inside of | In the distance |
| One evening | Next to the | On top of | Far away |
Year 3 - Connected Curriculum - Keep Healthy
Week 1 Keep Healthy- Year 3 Connected Curriculum Ideas
Here are some suggestions to start our topic off. If you need extra lessons BBC bitesize are producing daily lessons- a Maths, English and one other activity.
If you need any help, have any questions or want to show me your work, then please email me:
akasperowicz@picknalls.co.uk and I will do my best to get back to you as soon as possible.
Day 1

What does being healthy mean to you?

It is important to try and live a healthy lifestyle to keep us safe and well.

Think of 3 things we need to be healthy.

Draw a picture of what being healthy means to you.

Day 2

How can we eat healthily?

Find out about Healthy Eating

Have a look in your kitchen for the different types of food.

Try and remember the jobs they do.

Day 3

Can you plan a healthy lunchbox?

Use the Eatwell Guide to plan a healthy lunchbox.

Match each food you have chosen to the food group it belongs to.

So, if I were having a cheese sandwich, which food group would the bread belong to? Which group would the cheese belong to?

Day 4

Drawing a cross section of a fruit

Fruits such as oranges, lime, tomatoes, kiwi, etc are interesting to cut through and draw.

Look closely at the fruit you have chosen, look for shapes and patterns.

Can you create a piece of artwork about your fruit using what you have in your house? It could be a simple pencil drawing or collage or painting- use your imagination.

Day 5

Finding out about different types of fruit

How many different fruits can you think of?

Find out facts about some of the fruits. The Great Grub Club have an interesting A-Z of fruit and veg.

Can you create a superhero fruit character?

Now you need to make a speech bubble for your character giving a little information about him or her. You could tell me where they grow, why are they good for you, how can you eat them.
Next week we will be making a healthy sandwich, create some faces using fruit and vegetables and find out where different fruit and vegetables come from. More details to follow!