Uttoxeter First Education Partnership
Head's Welcome
'Driving forward the education for children in Uttoxeter Town.'
Welcome to our UFEP (Uttoxeter First Education Partnership) website. The leadership, staff and community of the three schools Picknalls First, Tynsel Parkes and St Mary's are fully committed to creating the best possible start to education for all the children in Uttoxeter. We hope you enjoy browsing through our website and that you find all the aspects informative. We hope this provides you with a flavour of the strength behind our partnership.
We remain three separate schools with our own identity: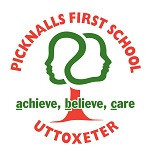 PICKNALLS FIRST SCHOOL– a,b,c – achieve, believe, care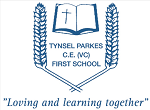 TYNSEL PARKES CHURCH OF ENGLAND (VC) FIRST SCHOOL Loving and learning together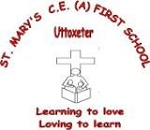 ST MARY'S CHURCH OF ENGLAND (A) FIRST SCHOOL – Learning to love, loving to learn
However, our joined up working and strategic thinking through our formal collaboration is resulting in our drive forward for all our children.

UFEP school's development joint priorities
These are the focused priorities that all three UFEP schools are working on this year. Each school will also have its own focused and background priorities.
To develop a joint and consistent system to carry out assessment for progress

To improve the standards, progress and achievement in writing across all 3 schools

To improve the standards, progress and achievement in using and applying in maths across all 3 schools ensuring challenge for all learners

Develop joint strategic leadership and leadership at all levels across the partnership