Our Latest Newsletter can be viewed here
Happy Hours After School Booking and Cancellation Number: 07518 383775
October - March Lunchtime Menu
Autumn/Winter 2017/2018 Menu (starts week commencing 31st October)
December 11th - SCHOOL IS OPEN!
Despite all the snow, school is open.
Please send children in coats, hats, gloves and sensible / change of footwear.
Emergency Closure Procedure
Wherever possible, we open our school at times when weather warnings are issued. We are very conscious of the impact that school closure can have on families and young people if we make the decision to close the school.
At a point when weather warnings are issued, the school follows a number of procedures to ensure that it is appropriate to open.
Factors considered include:
Access routes to the school for both staff and students. (With many students travelling by bus, we need to take into account whether the bus companies are planning to offer a normal service)

The weather forecast and conditions at the time

The safety of the school site
We provide parents with as much notice as possible. Our website (www.picknalls.staffs.sch.uk) is regularly updated during periods of poor weather.
We also put notification about closure on our on Twitter page and we send a text message to parents (first priority) through Teachers2Parents.
Radio Stoke and Radio Derby will be contacted, please tune in to be kept fully informed.
The Staffordshire County Council School Closure list will be updated.
Parents can sign up on the Staffordshire County website for free email or text message alerts.
If a decision is made to open the site following the initial checks, this decision will be reviewed throughout the day as factors may change. If at any point we are forced to close during the school day, we will make every effort to ensure parents are notified quickly and young people and staff can leave the school and return home safely.
These judgments are always difficult and we appreciate your patience and support at these times.
A warm welcome to the Picknalls First School website
At Picknalls First School we put the children first. We are committed to fostering a love of learning and ensuring our children meet their potential by developing a modern, creative and personalised curriculum to prepare them for the future. We want all the children to be successful learners, who really enjoy learning, make progress and achieve. Our aim is to develop confident individuals who are able to live a safe, healthy and fulfilling life. We want them to be responsible citizens who can make a positive contribution to society.
"The positive ethos throughout the school has created a happy and cohesive learning community. Pupils, staff, governors and parents are very supportive of the headteacher and the upward direction of the school.'' Ofsted April 2016
You are most welcome to visit our school. Please telephone us on 01889 228700 to make an appointment. We will be pleased to see you.
Latest Calendar, Sport, Governor Meetings, After School Clubs Events
EYFS Christmas Performance Dress Reheasal

11

Dec

2017

10:00 am - 11:00 am @ Picknalls First School

In house only.

Nursery Christmas Concert

11

Dec

2017

2:30 pm - 3:30 pm @ Picknalls First School

The Nursery children are doing their own Christmas performance this year.

EYFS Christmas Performance to adults

12

Dec

2017

10:00 am - 11:00 am @ Picknalls First School

The first of two performance to parents, etc of the day.

EYFS Christmas Performance to adults

12

Dec

2017

2:00 pm - 3:00 pm @ Picknalls First School

The second and final performance of this production to parents.

KS1 Christmas Carol Concert

12

Dec

2017

5:30 pm - 6:30 pm @ St Mary's Church

Parents are invited to join our year 1 and 2 children as they celebrate the very first Christmas.

EYFS Christmas Party

14

Dec

2017

1:15 pm - 3:30 pm @ Picknalls First School

Children are welcome to come to school dressed in party clothes ready for their afternoon Christmas party.

KS2 to Cinebowl

18

Dec

2017

9:30 am - 12:00 pm @ Uttoxeter Cinebowl

As an alternative to a Christmas party our year 3 and 4 children will be treated to a visit to the local cinema. Film is to be decided.

KS1 Christmas Party

18

Dec

2017

1:00 pm - 3:25 pm @ Picknalls First School

Year 1 and 2 children are welcome to come to school dressed in party clothes for this day.

Last Day of Term

19

Dec

2017

@ Picknalls First School

This is the last day of 2017 which we will be in school together. We hope you have a fantastic Christmas and look forward to seeing you in the new year!

Christmas Holiday 2017

20

Dec

2017

@ Picknalls First School

Merry Christmas!

INSET Day

03

Jan

2018

@ Picknalls First School

No children in school today.

Back to school

04

Jan

2018

@ Picknalls First School

Welcome back!
We are now part of the Uttoxeter Learning Trust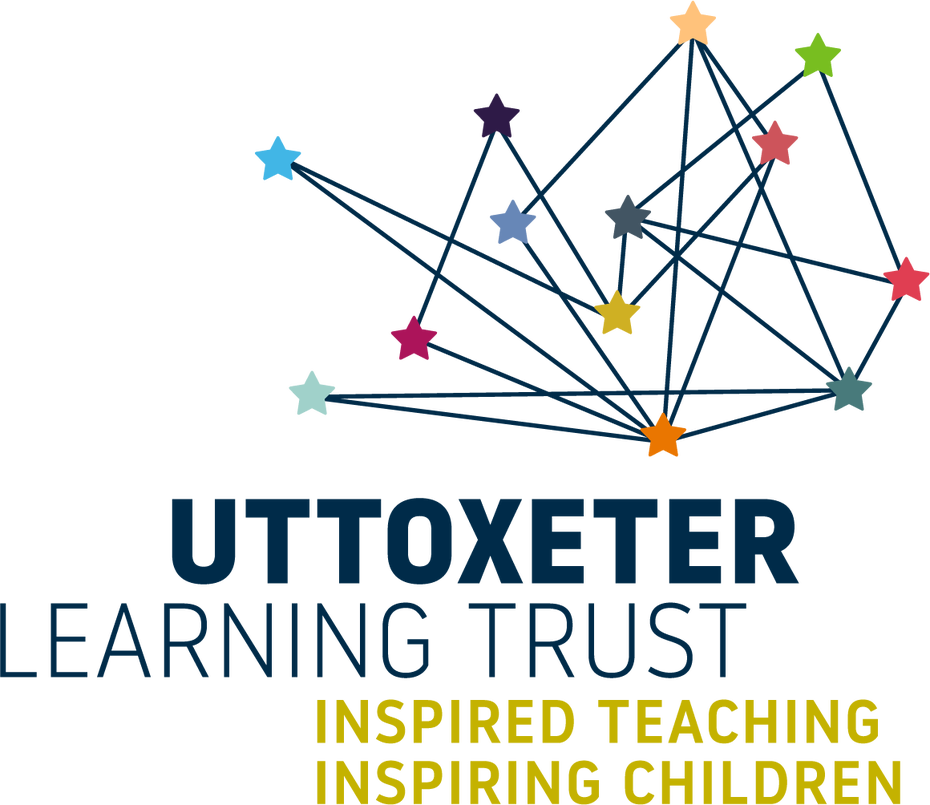 Click on the logo to visit the multi-academy website.
Free School Updates App
Download the latest School Updates App from itunes or Google Play and get the latest school news delivered to your smartphone or tablet.
Click here for the itunes link
Click here for the Google Play link
1. Install the School Updates App
2. Run the App and then enter the school's postcode. ST14 7QL
3. Select Picknalls First School.
4. The news items are displayed in the News Tab.
Picknalls @Picknalls
07:10 Monday 11th December. Picknalls is open as normal.
30 Nov Nursery enjoyed a wintery themed maths session today. https://t.co/KLBwCPNxx2
17 Nov A fantastic fundraising week at Picknalls First School. £2271.96 raised. Children rambled, decorated biscuits and… https://t.co/xOWyG079IA
12 Nov Mrs Tapp and Mrs Jones will be out selling raffle tickets for this rucksack of goodies from Monday. £1 for 5 ticket… https://t.co/L769B21ojO
10 Nov Time to remember at Picknalls today. 100 years since the Battle of Passchendaele @PoppyLegion #RemembranceDay2017… https://t.co/nunikUZN25
Twitter @Picknalls