Check here for Emergency Closure Information
How will I know if Picknalls and the Funshine Club* are closed due to bad weather?
register and sign up for text or email alerts from the County Council website

a notice will appear on this website as soon as possible

a text will be sent to parents

announcements will be made on Radio Derby and Radio Stoke
This in line with our Emergency Closure Policy, for more Staffordshire County Council information click here.
Please be patient when trying to access any of the above website's, heavy traffic can slow page loading speed.
*If Picknalls is closed the Funshine Club will be also.
Year 4 Shugborough Residential Visit Information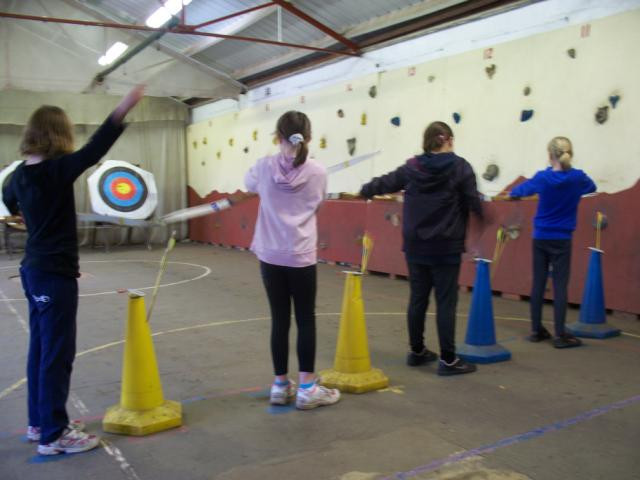 Click here to view information including equipment list and menu.
A warm welcome to the Picknalls First School website
At Picknalls First School we put the children first. We are committed to fostering a love of learning and ensuring our children meet their potential by developing a modern, creative and personalised curriculum to prepare them for the future. We want all the children to be successful learners, who really enjoy learning, make progress and achieve. Our aim is to develop confident individuals who are able to live a safe, healthy and fulfilling life. We want them to be responsible citizens who can make a positive contribution to society.
"Children get a good start to their education in the Nursery and Reception classes. Pupils are polite, courteous and they behave well in lessons and around school. This is because staff care for them successfully." - OFSTED July 2013
You are most welcome to visit our school. Please telephone to make an appointment. We will be pleased to see you.
Latest Calendar, Sport, Governor Meetings, After School Clubs Events
Tesco visit Year's 2, 3 and 4

29

Jan

2015

@ Picknalls First School

Staff from Tesco will visit our year 2, 3 and 4 classes for more food tasting fun to compliment their current topic.

Quickstix Hockey

29

Jan

2015

16:00 pm - 17:30 pm @ Windsor Park Middle School

Open to Year 4. More details nearer the time.

FS2 Assembly

30

Jan

2015

14:45 pm - 15:25 pm @ Picknalls First School

FS2 invite their parents and grandparents to come along and join us for their assembly. Doors will open at 2.30pm.

Winter Games

03

Feb

2015

@ Fenton Manor

Open to Years 3-4. More details nearer the time.

Year 4 Swimming

03

Feb

2015

10:30 am - 12:00 pm @ Uttoxeter Leisure Centre

Don't forget your kit!

Stoke City Multi-Skills After School - Year 3 and 4

03

Feb

2015

15:30 pm - 16:30 pm @ Picknalls First School

Stoke City's excellent community coaches are running this after school club for Year 3 and 4 children this half term.

Shugborough Outdoor Education Centre - Year 4 residential

04

Feb

2015

@ Shugborough Outdoor Education Centre

Year 4 are off for an action packed residential trip set in the beautiful surroundings that Shugborough has to offer. Their itinerary includes BMX biking, orienteering, archery, climbing wall, treasure hunting and much more!

Gymnastics

04

Feb

2015

09:30 am - 12:30 pm @ Big Top

Open to Year 4. More details nearer the time.

Pilates at Picknalls

04

Feb

2015

19:00 pm - 20:00 pm @ School Hall

Bring your mat, a bottle of water and comfortable clothing for an hour of core muscle training and toning with Claire.

Health and Safety Governors Meeting

09

Feb

2015

13:30 pm - 14:30 pm @ Picknalls First School

Health and Safety Governors Meeting
Free School Updates App
Download the latest School Updates App from itunes or Google Play and get the latest school news delivered to your smartphone or tablet.
Click here for the itunes link
Click here for the Google Play link
1. Install the School Updates App
2. Run the App and then enter the school's postcode. ST14 7QL
3. Select Picknalls First School.
4. The news items are displayed in the News Tab.
Twitter @Picknalls
Picknalls @Picknalls
3 Aug 2014 RT @jamielomas1: Do what yo can guys for @kyreighskause
3 Aug 2014 RT @kyreighskause: https://t.co/Kl6FgrRiAr Please keep retweeting and donating, no amount too big or small! Or text KYRE80£2/£5/£10 to 7007…
3 Aug 2014 RT @kyreighskause: A massive thanks to everyone @uttoxetercc a truly amazing set of lads. Forever grateful for your help. Thanks lads
31 Jul 2014 Fund raising campaign for 5 year-old Uttoxeter boy | Local | News - Signal 1 http://t.co/54fTv7D8qo
27 Jul 2014 RT @kyreighskause: This operation will free my son from the constant pain he lives in & for that it's reason enough + he will walk,run & ju…
Kyreigh's Kause
Totaliser
Current Total = £69,439.42